Jerky.com understands that beef jerky is the greatest snack food around, but some people always seem to know how to take their addiction to the next level.
A recently published article by the Palm Beach Post takes notice of a 23 year old man (that will remain nameless, because that's embarrassing) who was caught shop-lifting $25 worth of beef jerky and meat snacks from a local convenient store.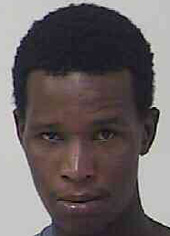 He had placed an estimated 2 pounds of jerky products down his pants before punching a man an innocent bystander in an altercation. He didn't get away however, because his get-a-way vehicle was a red bicycle, authorities said.
This occurrence obviously caught the gas station clerk and local police authorities off-guard as well as provided them with a funny story that will last a lifetime.
This got me to thinking.
If I was absolutely desperate for some beef jerky, what kind would I steal??
Full story: Mans steals beef jerky